At Complete Pluming and Drainage Pty Ltd we pride ourselves on our attention to detail, strong work ethic and ability to complete projects on time and on budget.
Our company has gained a solid reputation in the cottage/new home industry. We are privileged to work with great builders including Clarendon Homes, Domaine Homes, Hall & Hart Homes, Mavbuilt Homes and more.
We have a strong family following of tradesman and apprentices that are committed to continual development of their skills and to provide the best possible outcomes for our builders.
Get to know the team…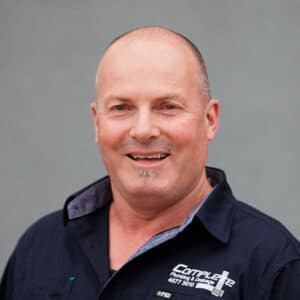 Gregg has more than 30 years of experience in plumbing, drainage, and gas fitting. After working for himself, he came onboard to Complete Plumbing and Drainage in 2001. Gregg knows his way around all facets of the building industry and is the go-to guy for any plumbing solution. Gregg has been a key asset in building Complete Plumbing and Drainage to the reputable, trusted company it is known as today as he continues to manage the day-to-day logistics and operations for the company.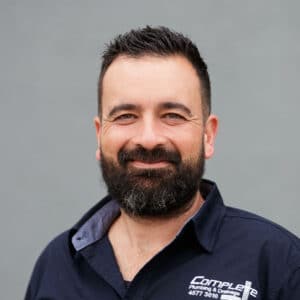 Adam became part of the Complete Plumbing and Drainage family in 2004 as a 2nd-year apprentice. He went on to become a licenced tradesman which opened the door to be a subcontractor and ran his own company for over 10 years. Adam's business 'Korkies Plumbing' merged with Complete in 2021 where Adam has become a key asset to the business with his experience in all aspects of plumbing, drainage, gas fitting, maintenance and solar hot water. Adam's strengths lie in his ability to build rapport as he oversees the business strategy and operations side of the business.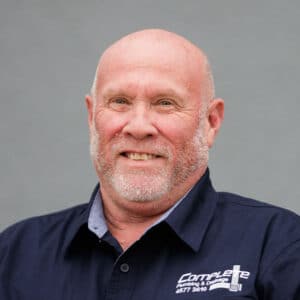 Plumbing and Drainage Supervisor
Trevor joined the Complete Plumbing and Drainage team in 1999. He started out as a subcontractor then progressed to a Plumbing and Drainage Supervisor in 2003. Trevor oversees our busiest area of North-West Sydney. He is known in the industry for his professionalism and attention to detail. He is always keen to lend a helping hand and has a killer sense of humour. Trev is thorough and ensures the quality of work produced by Complete is second to none, in a timely and cost-effective manner.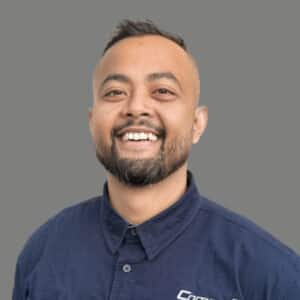 Plumbing and Drainage Supervisor
Johnny Bouth is the newest Supervisor for the Complete Plumbing team and oversees the Western Sydney region. Johnny started with the team in 2017 and after all his exceptionally hard-work and having a wide wealth of knowledge under his belt, he was promoted from within. Johnny was quick to be appointed the happiest and friendliest employee from day one and with this can-do attitude, the team and our customers love working with John.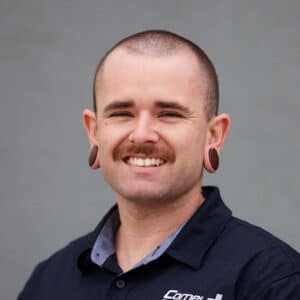 Plumbing and Drainage Supervisor
Daniel Skillen has received glowing reports from our builders and customers within his new role as a Supervisor for the Southern Sydney region. Daniel has grown his career with Complete Plumbing and Drainage since 2010 when he began his apprenticeship. Daniel is a dedicated team member, extremely organised and well respected within the team and amongst the building industry.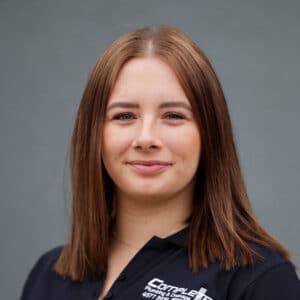 Ebony Wilkinson has worked with trades her entire working career and joined the Complete Plumbing and Drainage family in 2016. Ebony is the PA to the Managing Directors and organises daily drainage inspections, maintenance and admin duties. Ebony is super organised and dedicated to her role and nothing is ever an issue. She is the superglue we all need in life and her kind nature is the reason she is the office 'go-to'.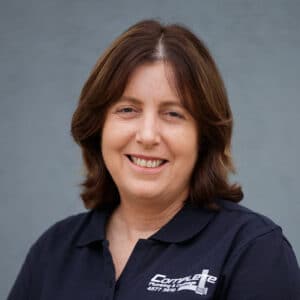 Leanne Foster has been with Complete Plumbing & Drainage for more than 10 years bringing with her a lifetime of industry knowledge from previous roles with major builders. Every new job commences with Leanne, where she guides you through the plumbing process and begins the journey with you. Her friendly personality makes you feel like you're part of the family which is one of the reasons we have so many returning customers.